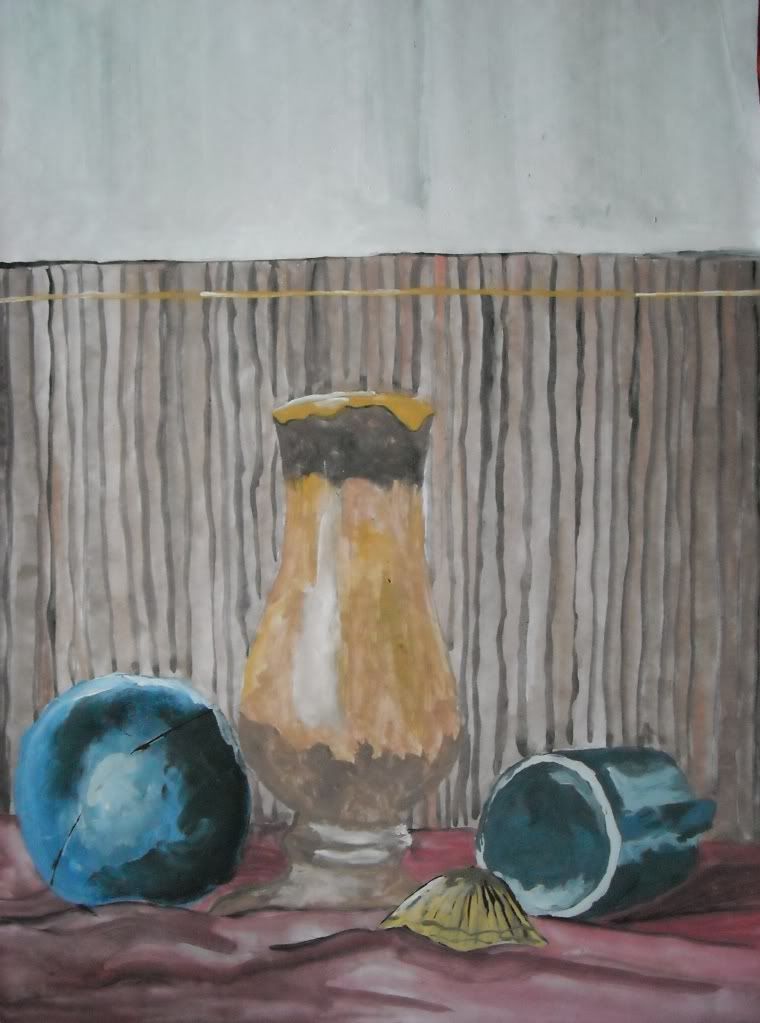 This painting has in it objects that are loss. The vase, when we moved from the apartment to the house we now live in, got broken. The blue mug was broken by me and the blue ball that belonged to my dog somehow got lost. So, it's also kind of a memory painting of the objects I had at one point in time.
Made with tempera on A3 paper.
________________________
In tablou sunt obiecte pe care nu le mai am. Vaza, care s-a rupt atunci cand ne-am mutat de la apartament la casa. Cana albastra pe care am spart-o eu din greseala, si mingea albastra a cainelui meu care s-a pierdut. Deci, e un fel de amintire a acestor obiecte pe care le-am avut la un moment dat.
Facut in tempera pe coala A3.